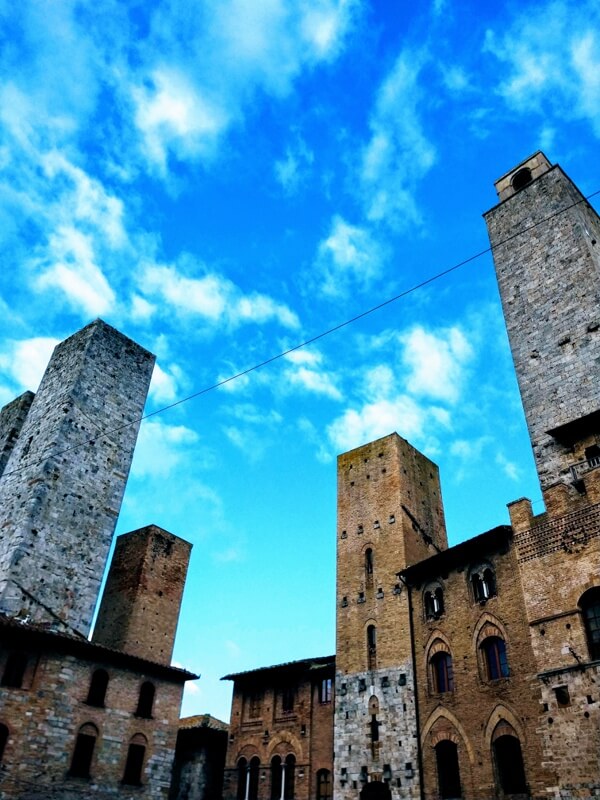 As a post-Christmas treat, we took an overnight trip with friends to Tuscany to visit the towns of San Gimignano and Volterra. I was looking forward to escaping from the Winter fog of Ferrara and visit the beautiful rolling hills where the ancient Etruscans built their fortified cities. Luckily for us it is an easy two-and-a-half hour car ride over the Apennines.
The town of San Gimignano in the province of Siena is famous for its spectacular medieval towers. Built by rival families over the centuries as signs of wealth and power, there were at one time up to seventy-two towers in the city. Alas, due to war, catastrophe and civic reconstruction, only fourteen of the towers now remain.
We took the opportunity to climb the Torre Grossa and see a panoramic view of the town and surrounding countryside.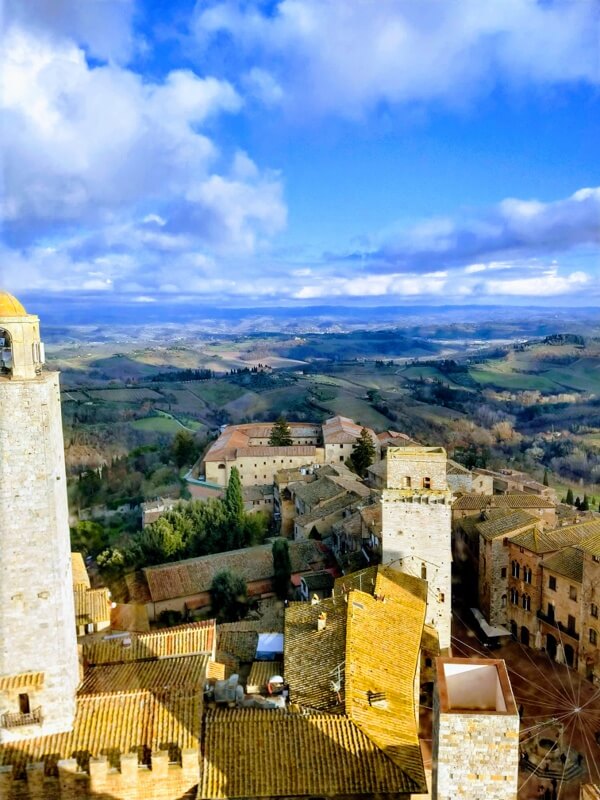 The views were spectacular and well worth the 200+ stairs we had to climb.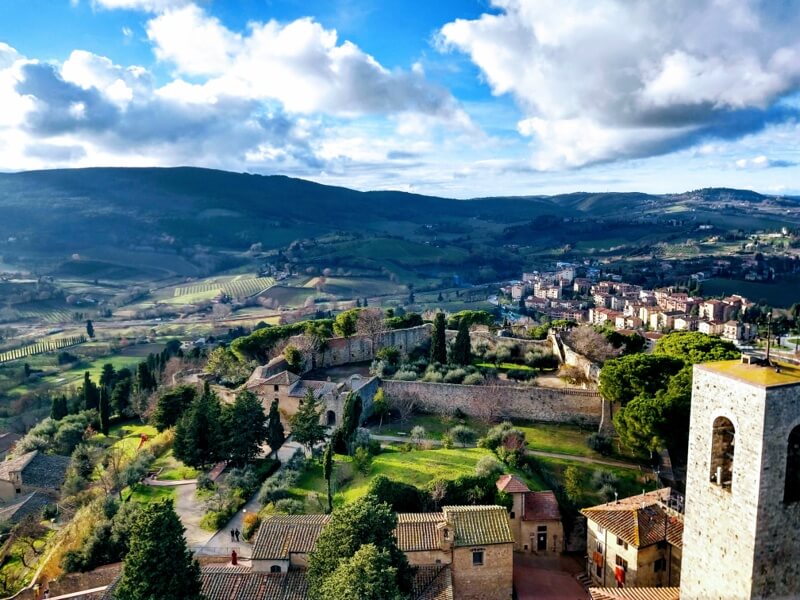 We left San Gimignano in the late afternoon and arrived in the Etruscan town of Volterra where we checked-in to our hotel, had a nice pizza dinner and had a walk around the town.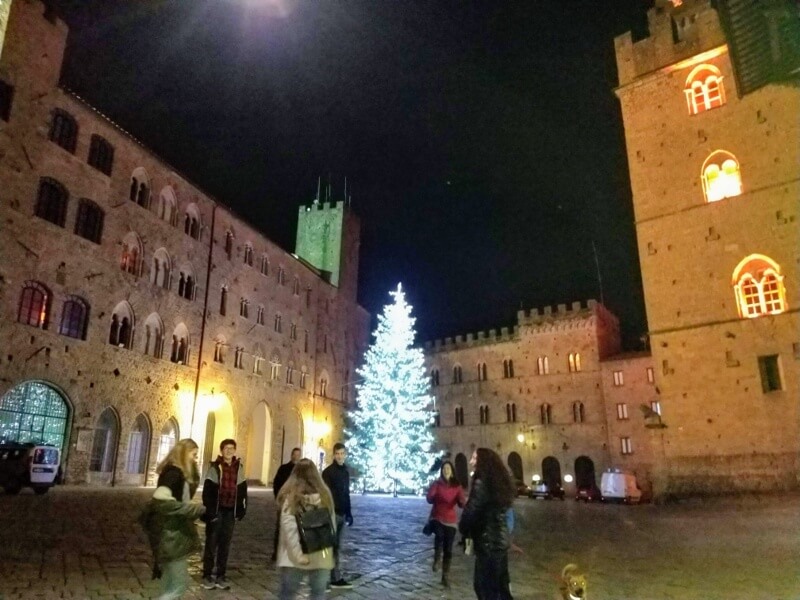 The next morning we went exploring. The town is wonderful example of a Etruscan hill town and there are many lovely vistas…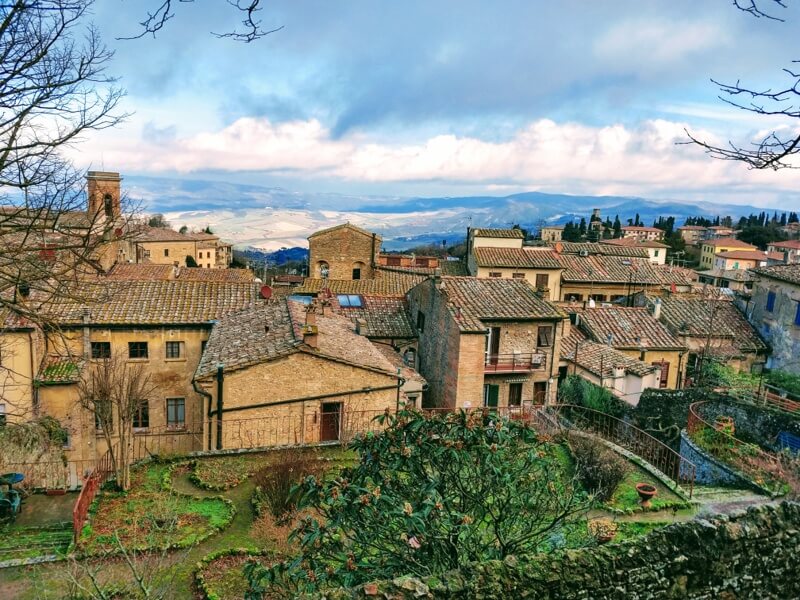 …and quintessential slices of Italian life to be seen.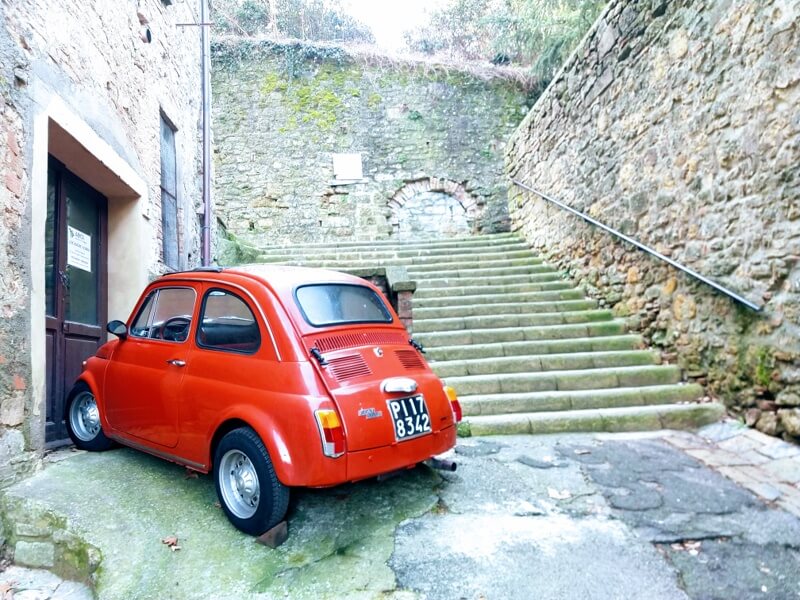 My favorite historical sight to see in Volterra is the two-thousand four-hundred year-old Etruscan Gate: the Porta all'Arco.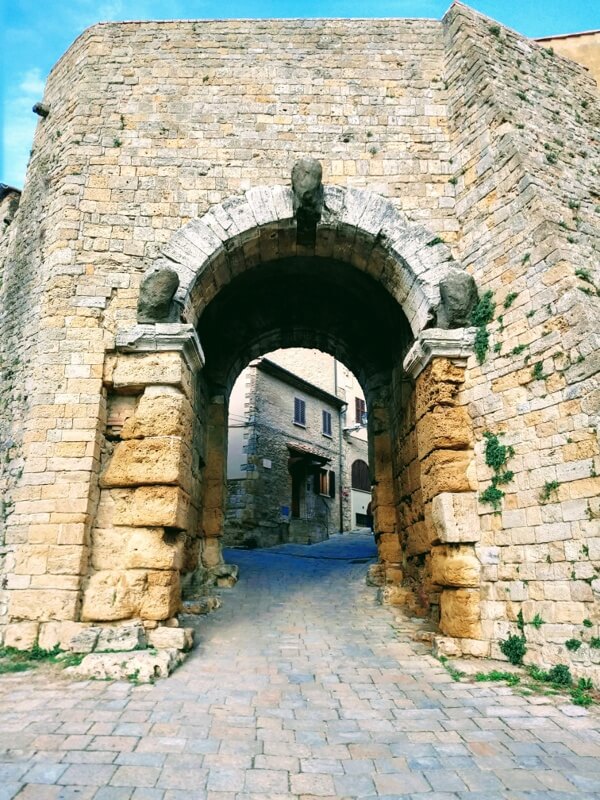 Overall, it was a great experience and I am looking forward to our next Tuscan trip; hopefully in a few weeks from now.