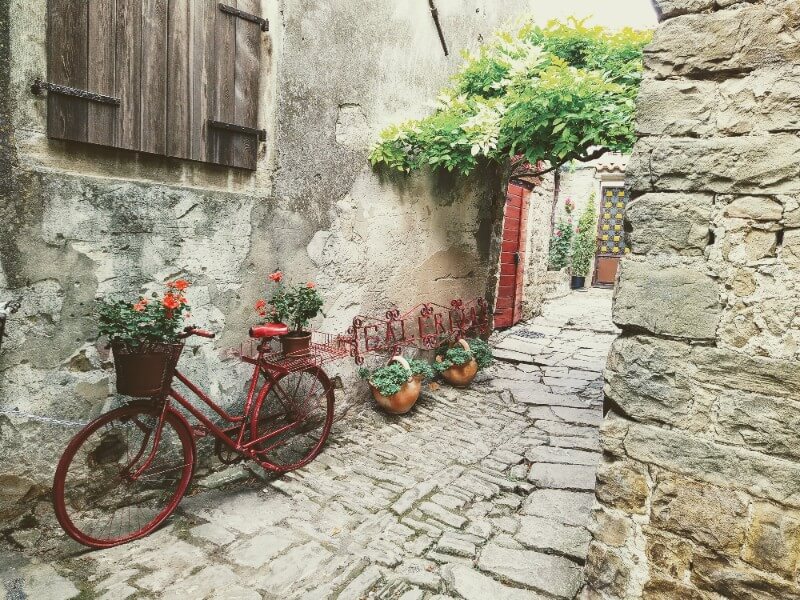 One of my favorite places to visit whenever I am in Istria is the beautiful artist's village of Grisignana. It's a quaint town perched atop one of Istria's many hills with gorgeous panoramic views and charming shops and art galleries.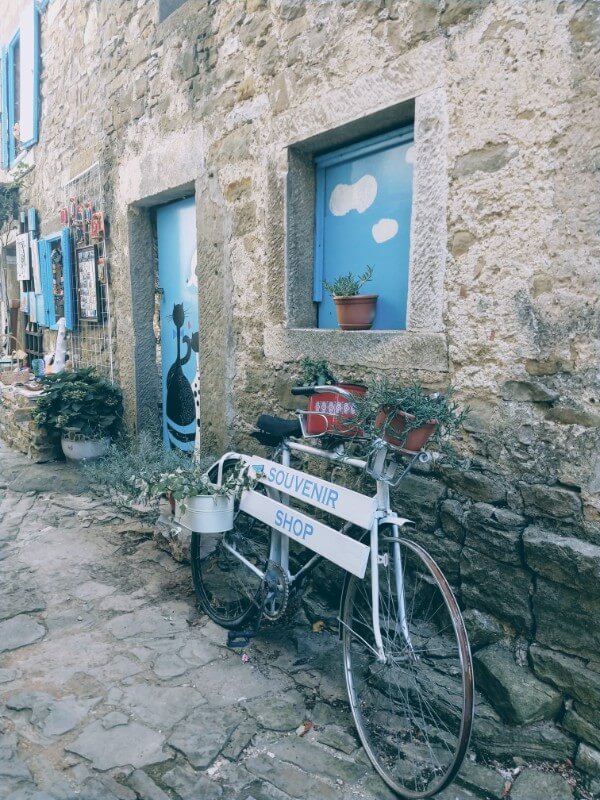 It's also home to an international music center (you can often hear the sounds of students playing piano or violin drifting along the alleyways) and a minor Jazz Festival. Definitely worth a visit.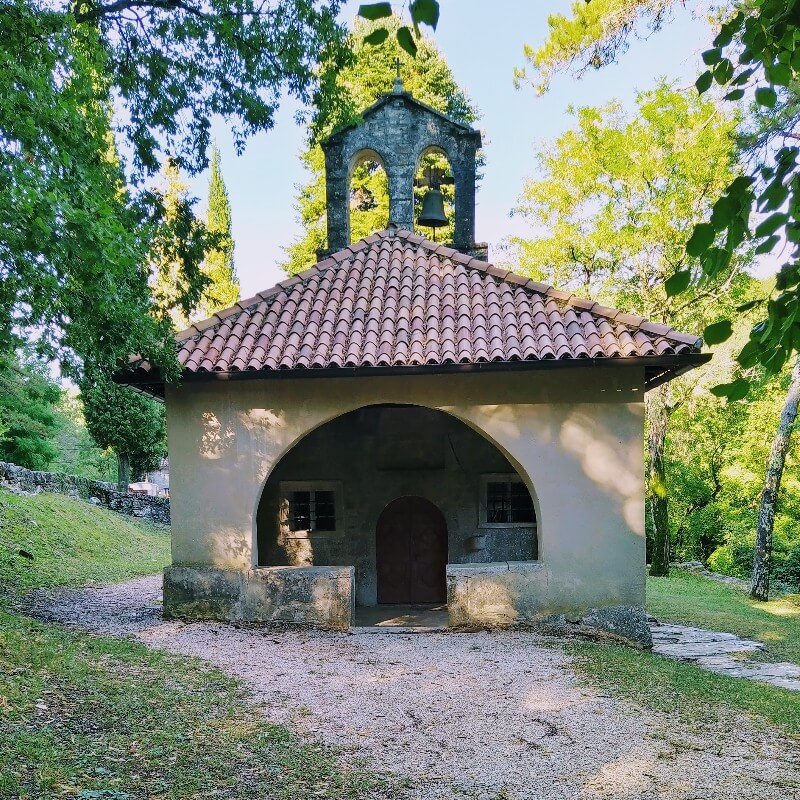 Another view of Istria which is fascinating are the frescoes of the "Dance of the Dead" found in the tiny chapel of St. Mary of the Rocks near Beram.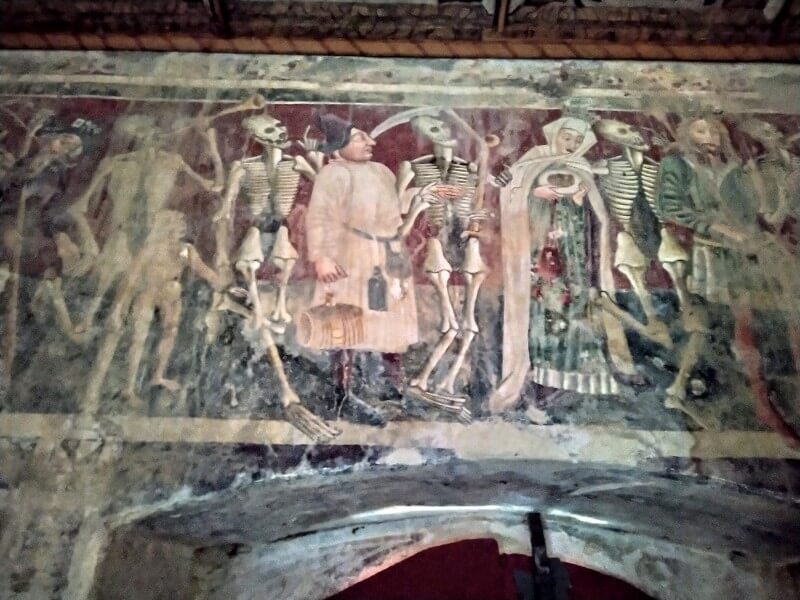 This is a terrific example of the medieval tradition of the "Danse Macabre or Totentanz" which shows the universality of death for all mortals, no matter who you might be, king or pauper. Seems very relevant today, somehow….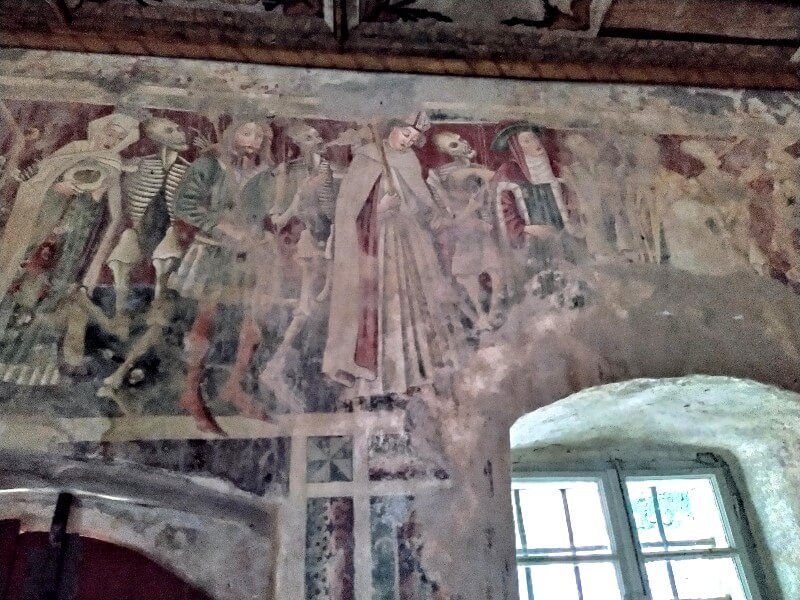 Another place I wanted to make a quick stop at was the tiny village of Kringa. Unbeknownst to most folks, Istria was the site of the first official record in Europe of a real person accused of being a vampire. Jure Grando lived and died in the small hamlet of Kringa, and by all accounts, did not like staying still in his grave. There is some validity to the idea that Bram Stoker, creator of "Dracula", read about the case of Jure Grando:
"But there were no obvious direct connections between Grando and Stoker's Dracula. However, thanks to Professor Elizabeth Miller and her tireless work publishing Stoker's original notes for Dracula, and deconstructing interpretations that have appeared over the last thirty years or so, we were able to check Stoker's reading list for Dracula. He used a book by Herbert Mayo, entitled Letters on Truths in Popular Superstition (from 1848), which includes the story of Jure Grando. At first glance this would appear merely to be interesting trivia, but the case of Jure Grando is the first vampire story, from either literature and folklore, that features a crucifix employed as a defensive weapon."

First Blood? The Curious Case of the Istrian Vampire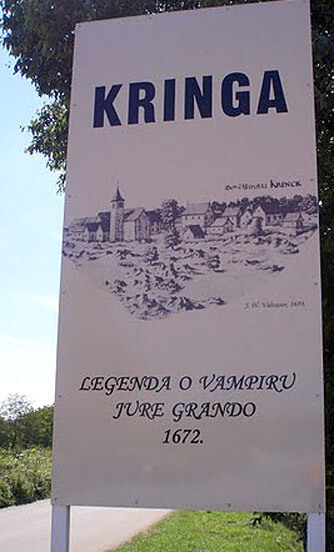 Ah Istria…fun in the sun and fun in the shadows…nice views no matter the lighting. 🧛