We took a day trip to the city of Padova and discovered some interesting and beautiful historical architecture and artwork.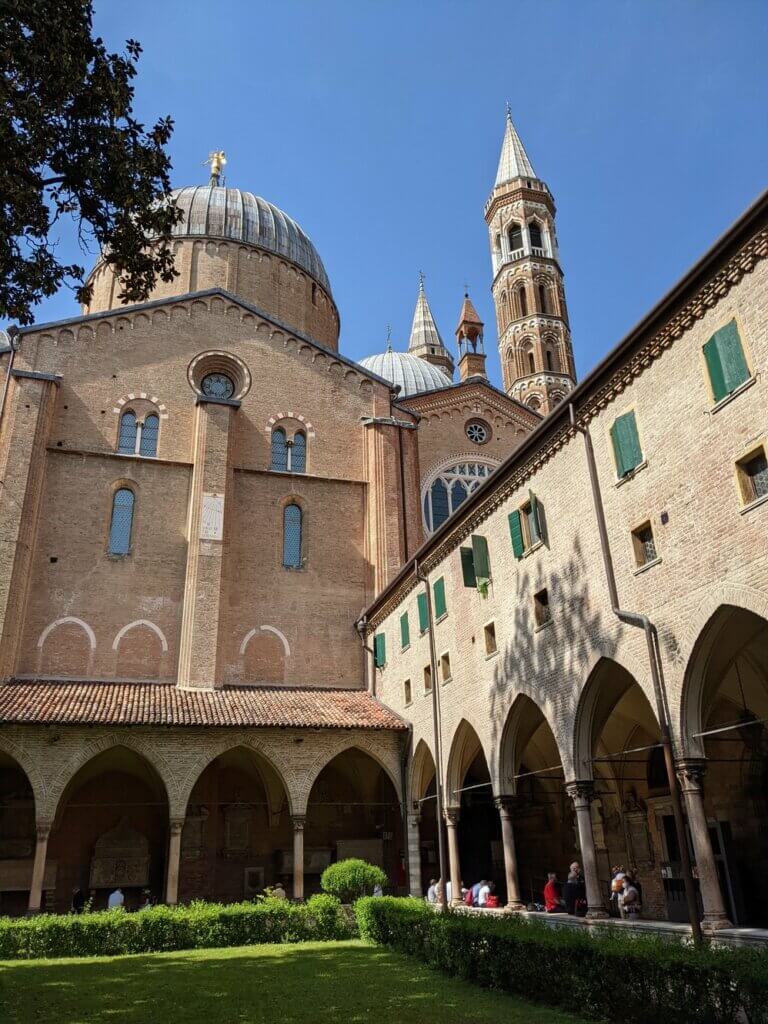 No visit to Padova would be complete without a visit to the majestic Basilica Sant'Antonio.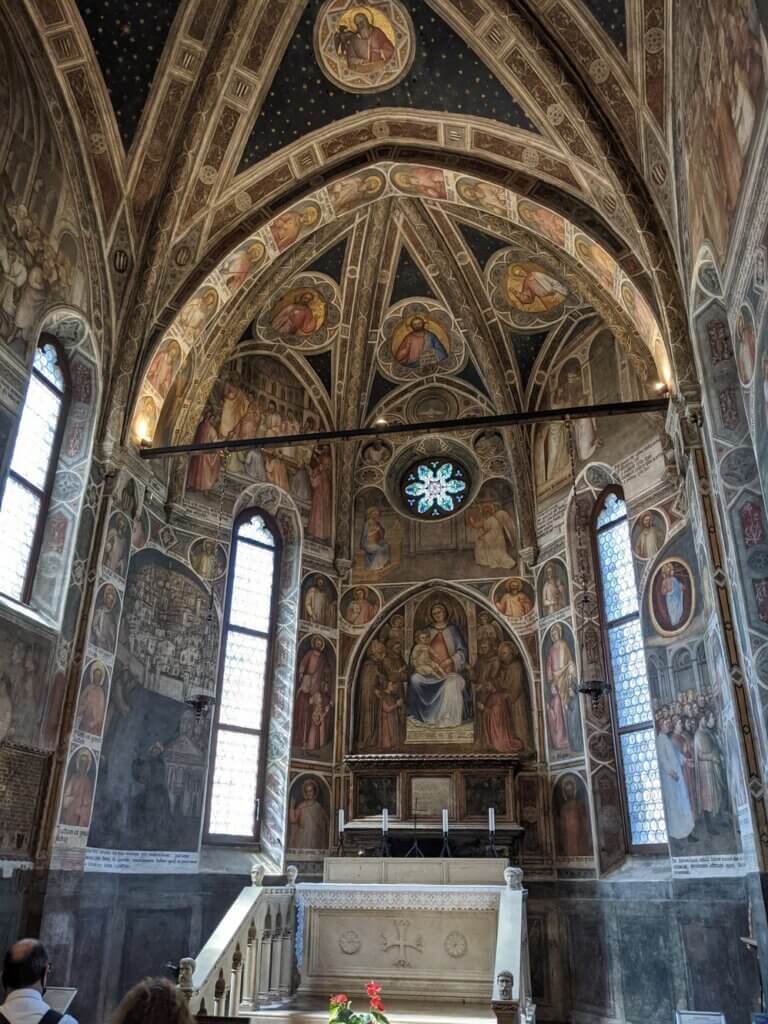 The frescoes inside of the basilica are incredibly ornate and visually stunning.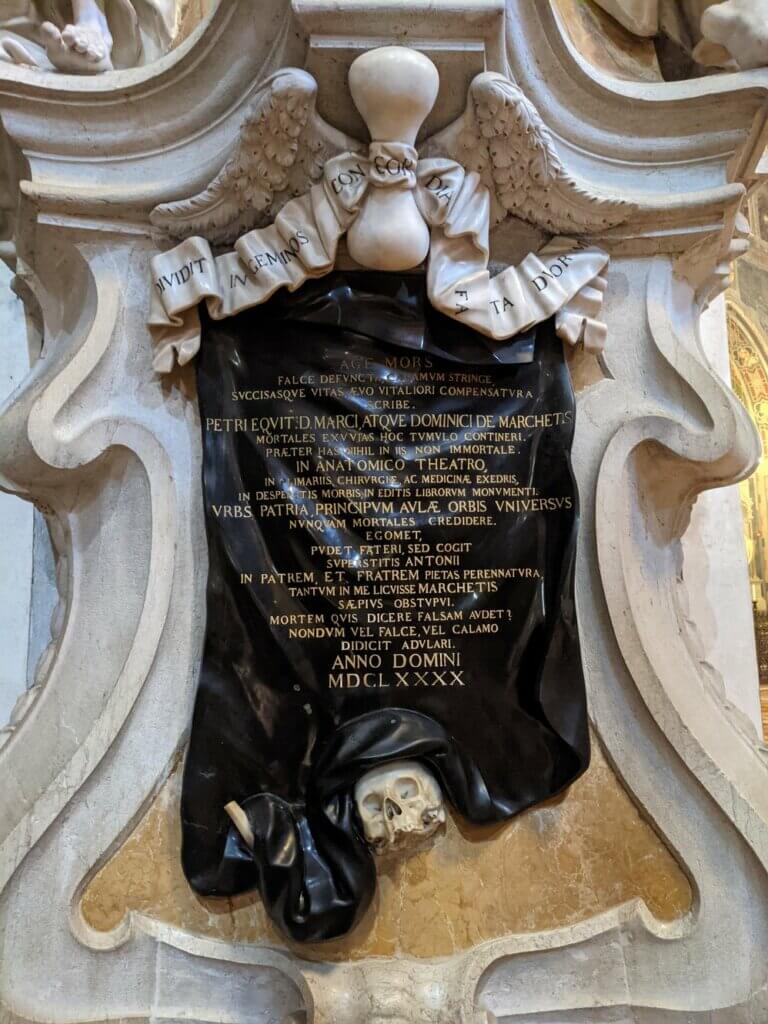 As are the incredible sculptures and statuary. The way the sculptor made the marble look like flowing banners of cloth is simply amazing. As is my wont, I managed to find some nice examples of "Momento Mori" to photograph. Notice the "Tempus Fugit" symbol at the top.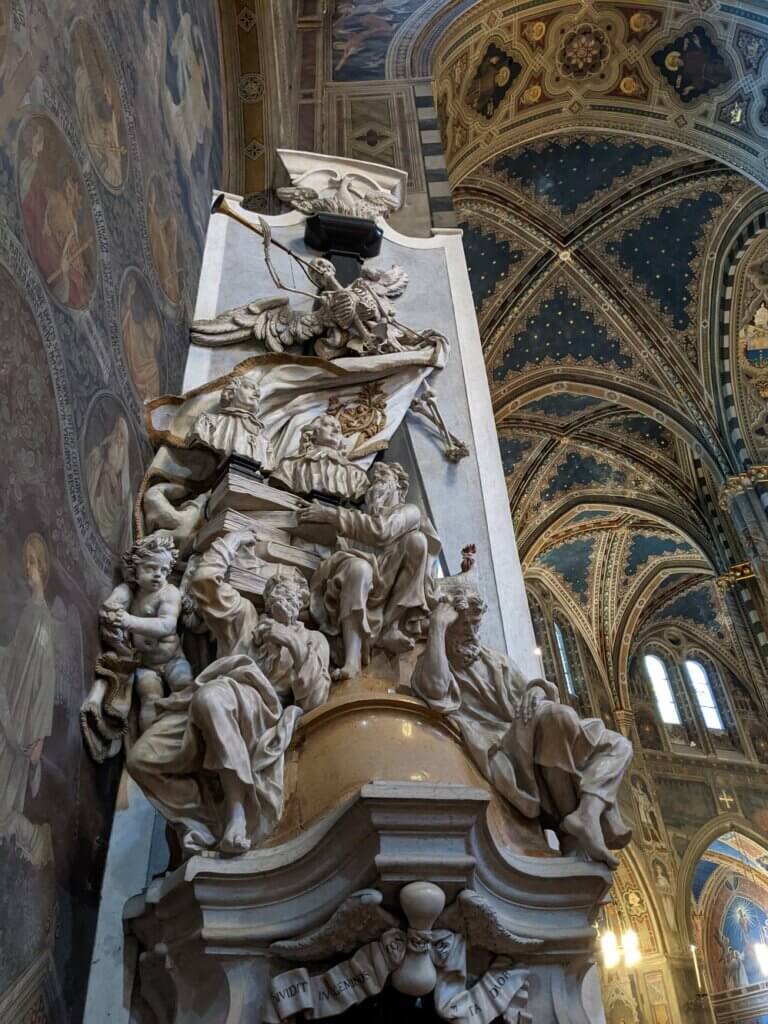 Let's take a closer look at this stunning sculpture.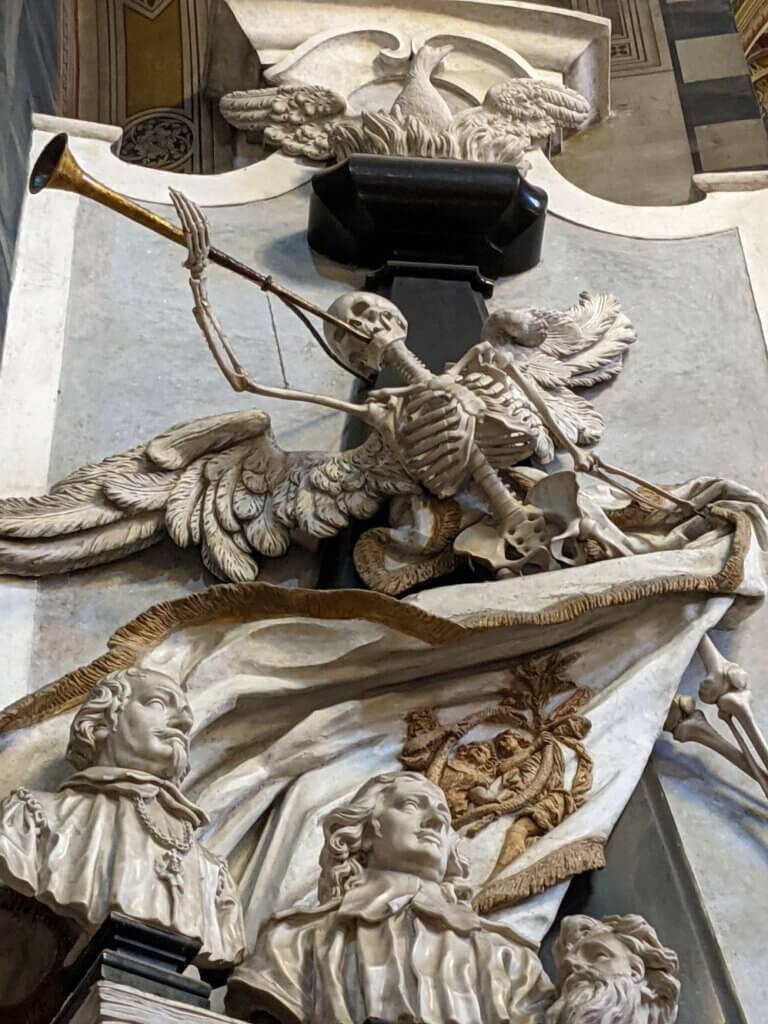 Is he heralding the Day of Judgement and the Call to Resurrection, or just playing a jazzy tune?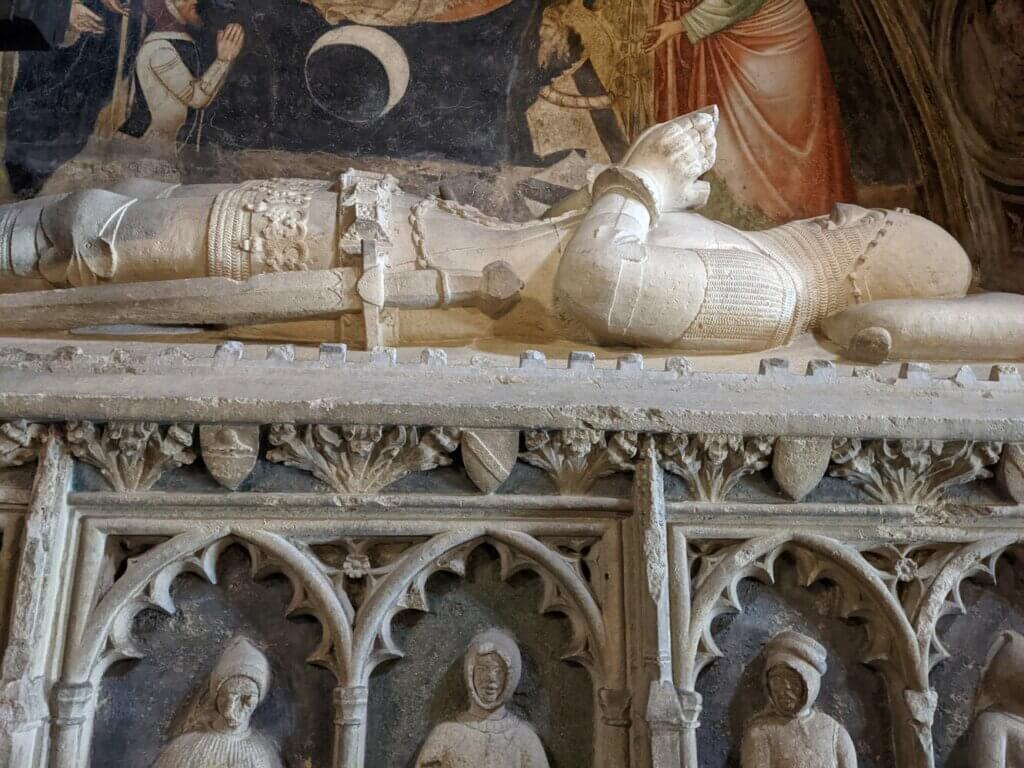 This knightly fellow lies in sepulchral repose.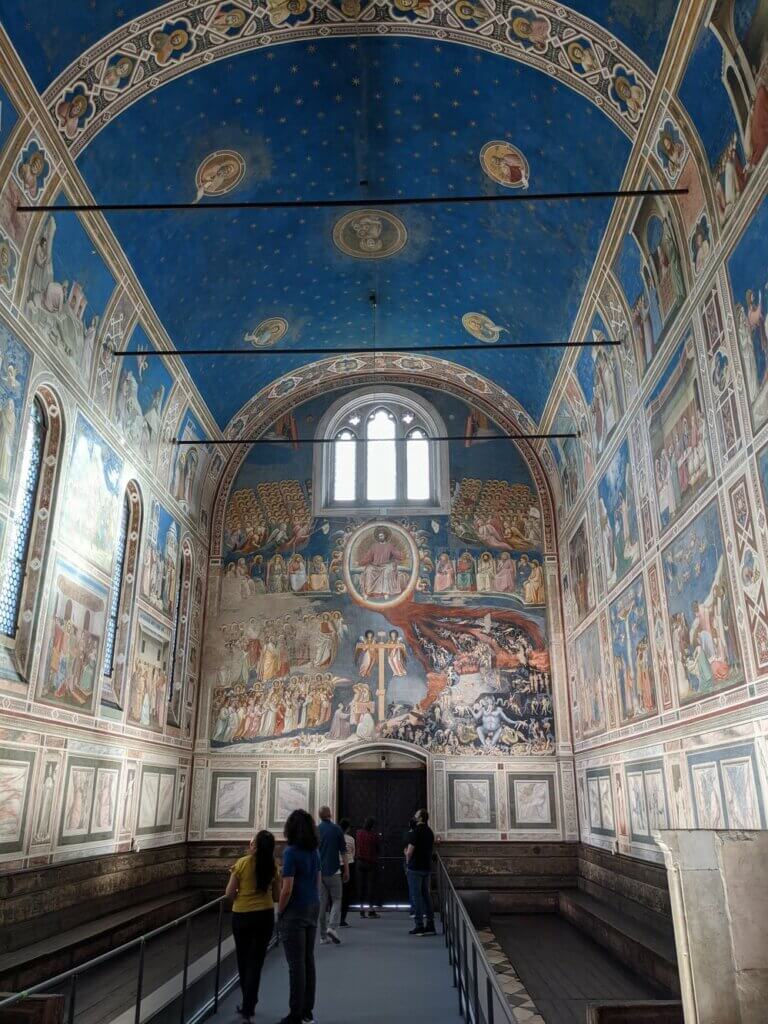 After the Basilica, we went to see the frescoes in the Cappella Scrovegni. The master Italian painter, Giotto, finished this masterpiece of medieval art in 1305.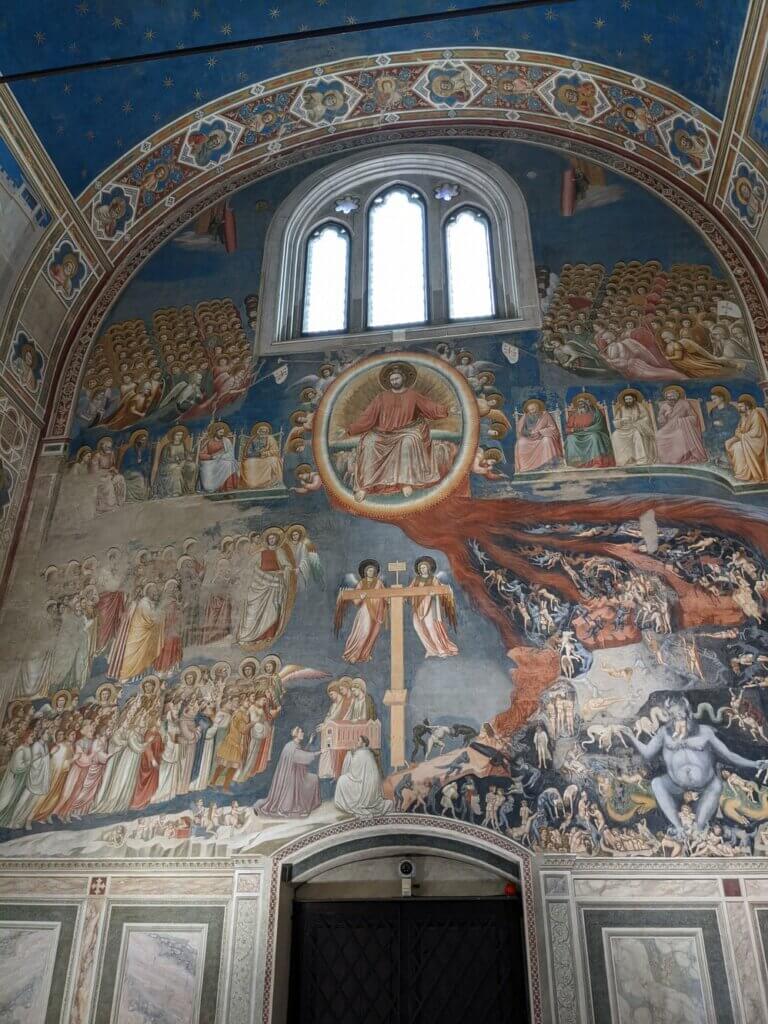 The style, details, and colors of these frescoes are beyond anything else I have seen from this period. The city of Padova has done a great job of preserving this artwork from the ravages of time. Looks pretty damn good for being just over 700 years old!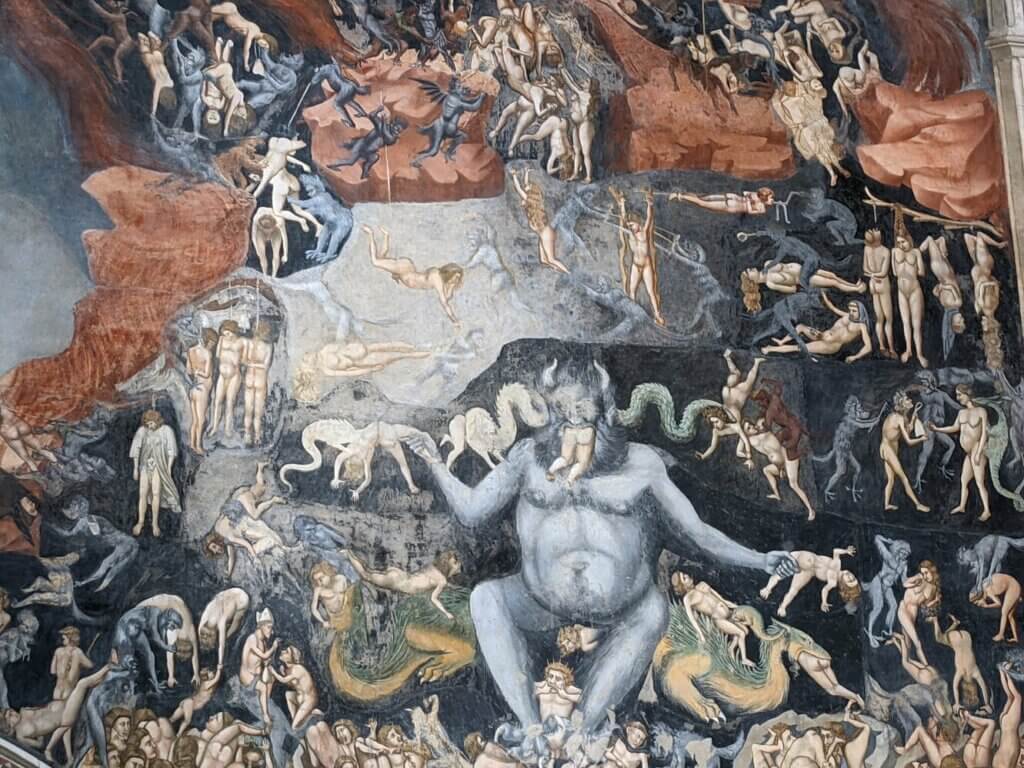 And when I mentioned "damn", I meant really damned. Giotto completed his masterpiece by painting this weird and wonderful view of the torments of hell. It's almost like some kind of underworld theme park where the damned line up for their turn on the next devilish amusement ride of hanging, flaying and scourging. Really puts the "carne" in carnival!